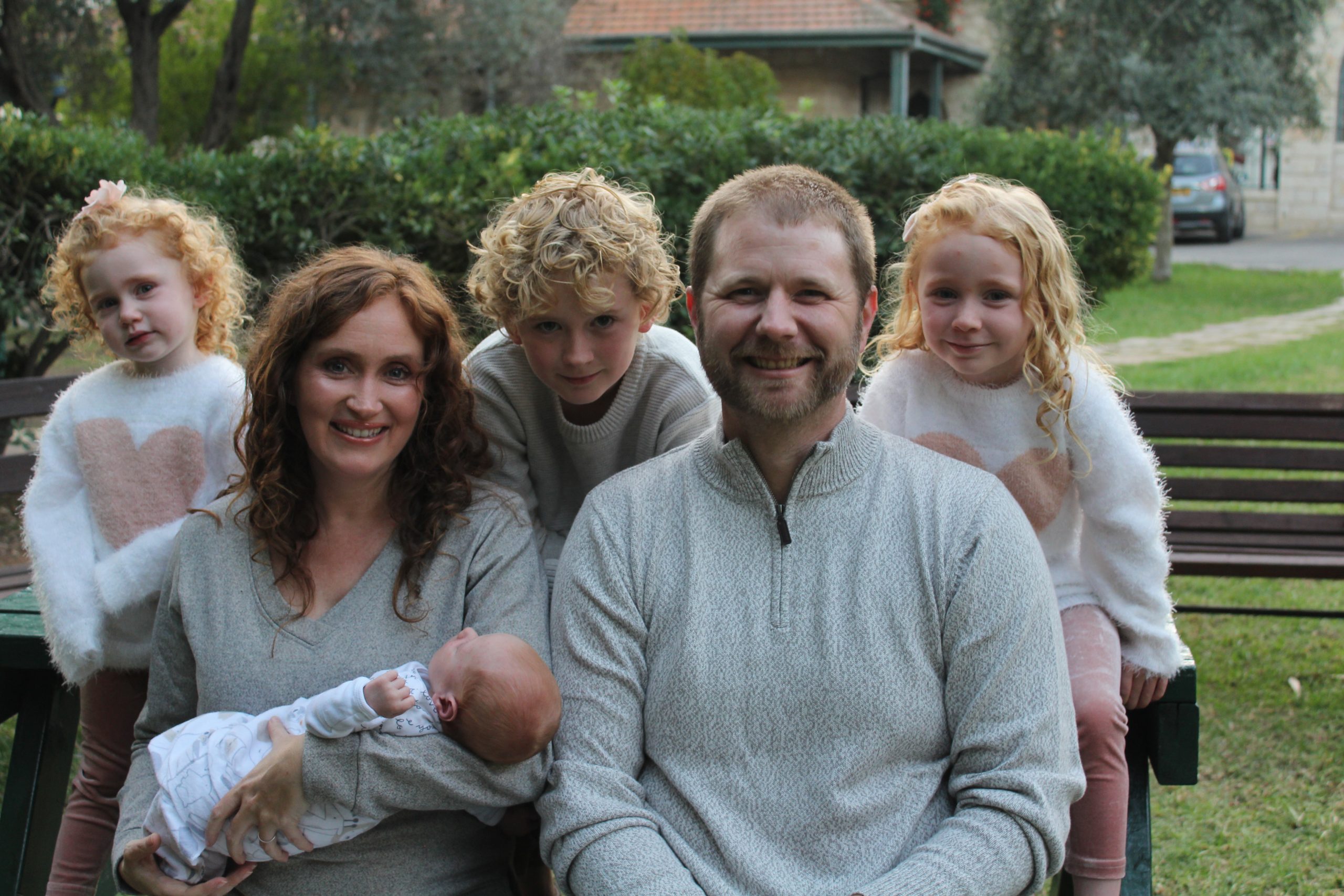 Praying on the Rainy Days
By Callie Mitchell, SAVED News International Correspondent, Jerusalem, Israel
When you think of the Middle East, you probably think of sandy deserts and the smoldering sun; but we also have very cold winters! Jerusalem, being at a high elevation, experience temperatures during the coldest months between 40 and 50 F. Most days should seem quite manageable, but the winter brings with it bone-chilling winds and rains that can drop temperatures to near freezing as well. The stone buildings seem to stay cold and damp for months.
Our rainy season starts in September but peaks December through February, and finally ends usually in April. Scripture often talks of "autumn and spring rains" (for example see Deut 11). Those times mark the beginning and end of the rainy season; to experience heavy early and latter rains are considered a blessing. Even so, the rains have been one of my greatest personal challenges the entire eleven years that I've lived in Israel now. If I could just sit and home and enjoy the weather from my window with a hot drink and a good book or a movie, I think it might be cozy (minus the occasional leaks from the roof). Instead, I live a pedestrian lifestyle which means I have to bundle up and get out in the weather to run errands and care for my children.
Rainy January
January had several days where I had our two girls in snowsuits in our double stroller under a rain cover. Our baby in a winter onesie strapped on me in a baby carrier, under a poncho and then with my raincoat zipped around him… and off we go! My oldest son manages on his own at nearly 10 years old, but he bundles up as well.
This year, we are not even halfway through the rainy season and we have already experienced record rainfall. The Sea of Galilee rose 26 centimeters in one day in January, and we have several months to go!
Aliyah (Jews Who Return to Israel from the Diaspora)
Our mentor, Eliyahu Ben-Haim, the former chairman of Intercessors for Israel and who passed away last July, use to insist the amount of rain Israel receives coincides with the number of new immigrants who make Aliyah (Jews who return to Israel from the diaspora). I haven't been able to fact check that over a large period. I have found that 2019 was Israel's highest Aliyah in the last decade and with this current rainy season starting in 2019. Eliyahu's words seem to be true for now! In any case, when it rains, it serves as a reminder for me to pray for Aliyah because of Eliyahu's words. That's something we all should be doing. The return of the Jewish people to the land of Israel is a prophetic fulfillment of scripture and something the bible says the Lord is doing with His whole heart and soul (Jeremiah 32:41). Praying for Aliyah is praying for something that blesses the Lord! On YOUR next rainy day, remember us here and pray for the Lord to bring His people home to Israel!